Noord Nederland
---
Board NGIZ Noord 2023-2024
Voorzitter: Izette Polinder

Secretaris: Anouk Drenthen

Penningmeester: Lukas van Rongen

PR: Helen Barthelemy Campos

L&M Coördinator: Rutger Sluijter

L&M Coördinator: Janneke Kuijpers

Externe Project Coördinator: Julia Hendriks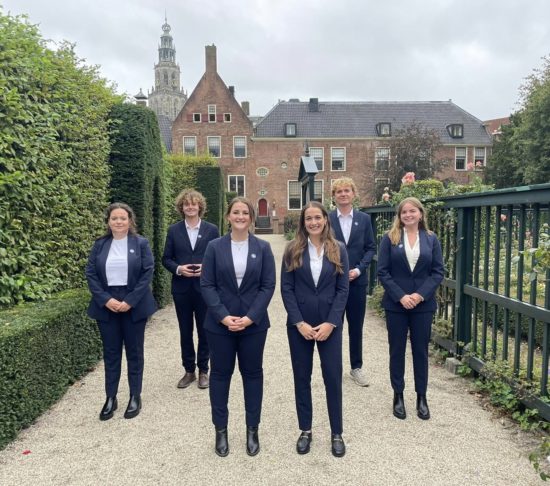 (V.l.n.r.: Janneke, Lukas, Julia, Izette, Rutger, Anouk)
Contact: ngiznoordnl@gmail.com
Stay informed of our activities via our social media channels:
Follow us on Facebook: https://www.facebook.com/NGIZNoord
Follow us on Instagram: https://www.instagram.com/ngiznoord
Follow us on LinkedIn: https://www.linkedin.com/in/ngiznoord/
---
About
NGIZ Noord is one of the regional departments of NGIZ. Our student-run department aims to organise lectures, masterclasses, and other partnerships with student and study organisations in Groningen.
---
External project committee
Our department also hosts an External Project Committee which gives lectures at high schools and vocational education institutes. The aim of these lectures is to interest youngsters in national and international affairs.
---
Partnerships