NGIZ Noord: Ukraine between Putin's Russian World and EU-integration
Gepubliceerd op 2 oktober 2022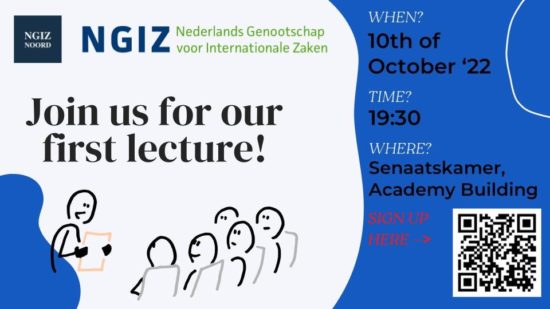 Introduction lecture:
"Putin's war on Ukraine can be viewed as his ultimate effort to force Ukraine back
into a Russian World, which the Kremlin wishes to dominate and from which Ukraine
wants to escape. In his framing of history, Putin denies Ukraine's right to exist as an
independent state and a separate nation. However, an overwhelming majority of
Ukrainians support Ukraine's integration into the EU and are fighting for freedom,
independence and their right to belong to a European community of values. In his
lecture Tony van der Togt will elaborate on the underlying reasons for Putin's war
and the current tug-of-war between Russia and the West about Ukraine's future
place in the European order."
Speaker information:
Tony van der Togt is a Senior Research Fellow at the Clingendael Russia and
Eastern Europe Centre in The Hague. After studying contemporary history in
Amsterdam (Free University) and Nijmegen, he had a long career as a Dutch
diplomat, dealing with Eastern Europe and Central Asia, both in The Hague and in
Moscow, Almaty and as Dutch Consul-General in St. Petersburg. In 2013 he acted
as Dutch co-ordinator of the Netherlands-Russia bilateral year. He has published
widely on EU-Russia relations, the EU's Eastern Partnership, Dutch-Russian
bilateral relations and the Eurasian Economic Union. He also participated in a
number of dialogue platforms with Russian and other international experts, including
in the framework of the EU-Russia Expert Network, the Minsk Dialogue and the
Cooperative Security Initiative. A full list of his publications is available at the
Clingendael expert page: www.clingendael.org.
Should the QR-code in the image above cause any trouble, please sign up via: https://docs.google.com/forms/d/1xUQKC4nlDfBaEuJ20BrTeUq9F9eT8mL5xgZ7CYEkEoU/edit