NGIZ Club Clingendael | Summer edition | GEANNULEERD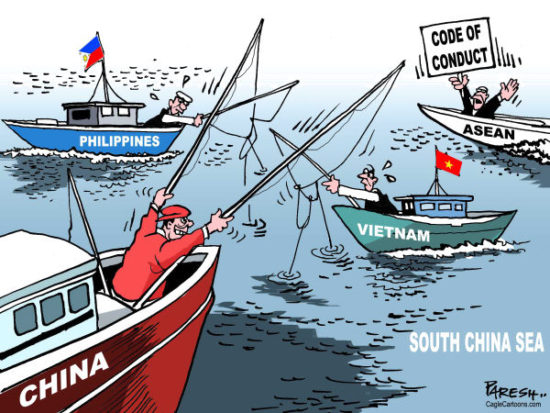 Helaas, we hebben de keuze moeten nemen deze bijeenkomst vanwege te weinig belangstelling, te annuleren.
Tickets worden vanzelfsprekend vergoed.
Summer edition NGIZ Club Clingendael 28th of June: if the weather allows it – with a BBQ taking place at the terrace of the Teahouse!
 Tensions in the South Chinese Sea and shifting foreign policy interests: What is the future outlook for South East Asia?
South East Asia is a region in motion. Economic, political and military developments are taking place. The South China Sea is one of the busiest "waterways" in the world. It is full of fish, and under the sea large reservoirs of natural gas and oil are waiting to be explored and exploited. It comes as no surprise that many states have demonstrated an interest in controlling this part of the world. China, Philippines, Vietnam, Taiwan – are all claiming territorial sovereignty over (some of) the maritime features in the South China Sea. The Philippines took China to arbitration, but China refused to participate in the legal proceedings, and even today it refuses to accept the arbitral reward as binding on it.
The role of the United States in the region has, after the election of President Trump, become even more unpredictable. Trump has given diffuse signals on the US foreign policy strategy towards Asia. Even under the Obama administration, the US was sending its Navy to patrol the waters it held to be international waters.  Nobody knows what the US will do now. And: what is the role of Europe? How will the relationship between the two regions – Europe and China – evolve now that the role of the US is unclear?
Interested in this topic or want to know more about it? Come to our special summer event on June 28th.
What can you expect?
Haroon Sheikh, researcher, journalist and writer of "The Rise of The East" about the region and the conflict in the South China Sea
Promovendi Chuxiao Yu from China and Yen Tran from Vietnam about their perspective on the conflict
Discussion with a diverse group of international young professionals
To register for this event, please book your ticket at € 17,50 per person.
(including welcome coffee/tea, BBQ and 2 drinks)
NGIZ Club Clingendael
28 juni 2017
18:00 - 21:00